Greater Gardner Turkey Trot
A Gardner and Templeton Tradition
This year the Greater Gardner Turkey Trot will have a
Virtual Option as well as an In-Person Option.
41st Greater Gardner Turkey Trot
​Thanksgiving Day, Thursday November 26, 2020



In-person Waves Begin: Walkers 8:00 AM / Runners 8:30 AM

Location: Gardner City Hall, Perry Auditorium
95 Pleasant St, Gardner, MA
​
Virtual Walk or Run Option Runs noon Nov 19-Nov 24 noon
Location: Walk or Run 5 miles Anywhere


PROCEEDS BENEFIT
NARAGANSETT TRACK & CROSS COUNTRY PROGRAMS
GARDNER HIGH TRACK & CROSS COUNTRY PROGRAMS
Option#1
WALK OR RUN IN-PERSON
​
​
An 5.1 Mile point to point race on Thanksgiving Morning
​takes you along the beautiful Rt. 68 from Gardner to Baldwinville.
REGISTRATION($25.00)FREE Race T-shirt to Walkers & Runners
PLEASE Register Early by Nov 1, to be guaranteed a race shirts Limited InventoryEarly Bib & Wave time/T-shirt pick-up Nov 25 between 5pm- 7pm Race Day Bib/shirt starts Thanksgiving Nov 26 @ 7 am 11/26
both @ Gardner City Hall Perry Auditorium
Required MASK / Social Distancing​ Cash Only on Early pickup and Race day
or non-refundable Check made out to GHS Cross Country Track Booster Club
​
ONLINE REGISTATION ENDS NOON (12:00 PM ) Wednesday 11/25/2020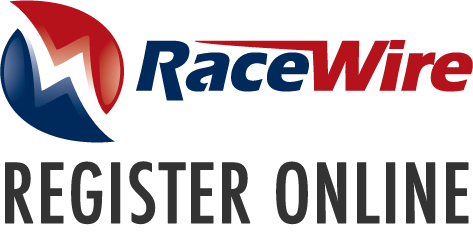 Mail IN-Person Registration forms by Nov 17:
​GHS Cross Country Track Booster Club
PO BOX 1274 Gardner, MA., 01440

RACE IN-PERSON INFORMATION:

Mask must be worn at the start & Finish of the race.
a face covering must be worn at the start & conclusion of a race.
Walkers and Runners can remove face coverings during the race, following social distancing.

Hand sanitizer and/or sanitizing wipes: We will provide at bib pick-up table, award table and bathrooms.

***Runners, Walkers, Volunteers, and Workers: if they are isolated for illness or quarantined for exposure to infection. Prior to attending Turkey Trot should check their temperature. If they have a temperature of 100 degrees or above, they should not - and cannot - attend. Likewise if they have any other symptoms of COVID-19.***

Start Line: Gardner City Hall
○ Interval starts with social distance spacing. The Race will be Chip time by race wire this makes it easy to do interval wave starts.


IN-PERSON RACE AWARDS:
TOP 3 overall Runner awards: First 3 Female & Male as they cross the line.
First Male & Female Walker as they cross the line.
( we have a small table so winners can grab them to stay distance)

Race Results: Will be online Only!
RaceWire will send an email to registered runners and walkers when their results are up as well.

Finish line - in front of American Legion hall, 3 Central St, Baldwinville, MA

START & FINISH LINE: NO Spectators Will be allowed near lines.
ONLY participants and limited Race Staff.

● Once a Runner and/or Walker finishes the race they will need to immediately
disperse the area upon their conclusion of Turkey Trot.

***All participants of the Turkey Trot will need make their own transportation arrangements to and from the start & finish lines.
(NO BUS, Going Old school, Due to COVID)
Race Day Photos, Chip timing & results by:
There will be a First aid Water stop on the 5 Mile Course
​and
The Course will be marked with Sponsored Mile Markers


2020 RACE RESULTS WILL BE POSTED on RACEWIRE & Finisher Photos
Option#2
Virtual Gardner Turkey Trot Walk or Run
Walk or Run 5 miles anywhere email result to Gardnertrackxc@gmail.com
​
REGISTRATION($25.00)41ST Turkey Trot Race T-shirt
PLEASE Register Early by Nov 1, race shirts Limited InventoryRace Shirt Pickup Nov 25 @ 5pm- 7pm
@ Gardner City Hall Perry Auditorium
Required MASK / Social Distancing( Virtual times can be emailed in starting at Noon Nov 19 - Noon Nov 24, 2020
please email virtual result times to Gardnertrackxc@gmail.com)
2020 VIRTUAL RACE RESULTS WILL BE POSTED ONLINE and Emailed to
participates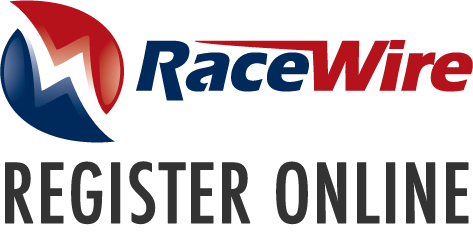 2019 Greater Gardner Turkey Trot SPONSORS
Table Talk Pies
"America's Favorite Pie"
120 Washington Street
Worcester, MA 01610


455 Highland Ave, Phillipston, MA

​

198 Patriots Rd, Templeton, MA
Your Donation is Tax deductible for the 41st. Greater Gardner Turkey Trot.
GHS Cross Country Track Booster Club is a 501 (c) 3 Public Charity
GHS

Please contact Candee Graves 508-414-9734,Gardnertrackxc@gmail.com,GHS cross country track boosters for more information or to sponsor or donate to the G.G.T.T
Please Mail or Make your check out to GHS Cross Country track booster club, PO BOX 1274, Gardner, MA., 01440